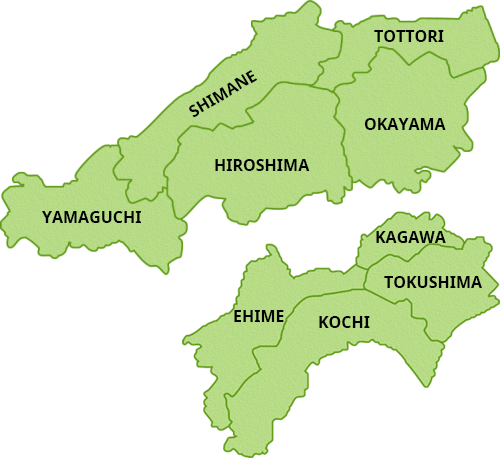 City of water [Hiroshima]
With six beautiful rivers flowing through it, Hiroshima is called the City of Water. The origins of the City date back to 1589 when Mori Terumoto, a feudal lord, built Hiroshima Castle (also referred to as Rijo, or Carp Castle) at the large delta of the Ota-gawa River. (The current castle was reconstructed after the original was destroyed by an atomic bomb during the war.)
Because the delta resembled a large island, the area was called "Hiroshima," or 'Wide Island' in Japanese. The town was the seat of the Mori and Fukushima families, and later of the Asano, who laid the foundations of Hiroshima's further development as the most lively castle town in western Japan.
On August 6, 1945, the first atomic bomb in history was dropped on Hiroshima, killing some 140,000 people. Since then, however, the City has achieved a remarkable recovery from that devastation and has pursued everlasting peace for mankind.
This movement made Hiroshima as an "International Peace Culture City".
The total number of tourists to Hiroshima Prefecture is rapidly increasing, currently reaching to 70 million, among them foreign tourists are nearly 2.4 million. Two famous World Heritage sites, the Atomic Bomb Dome and Itsukushima Shrine, attract tourists.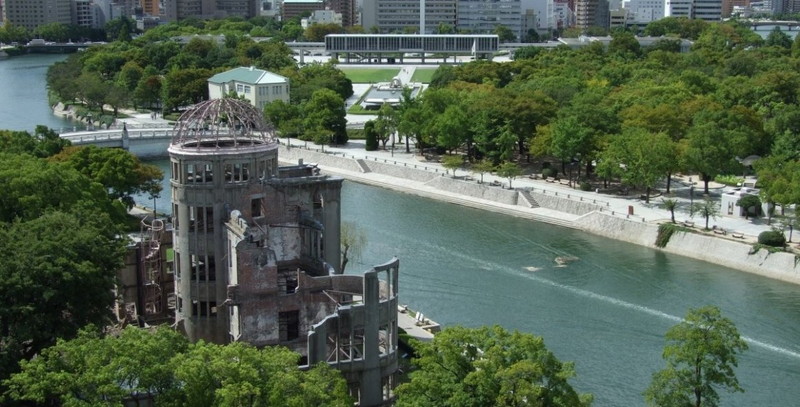 A symbol of "peace"
[Atomic Bomb Dome]
The "Atomic Bomb Dome" is located in the center of Hiroshima city along with the Peace Memorial Park as a symbol of peace in Hiroshima. It is within walking distance from the venues of the 58th OSEAL forum and the headquarters hotel.
Inside the Peace Memorial Park, there is the Hiroshima Peace Memorial Museum, which was renewed on April 25 this year, and a large number of memorial monuments. You can actually experience the forum theme "Praying for peace". During the forum, participants can visit the museum free of charge.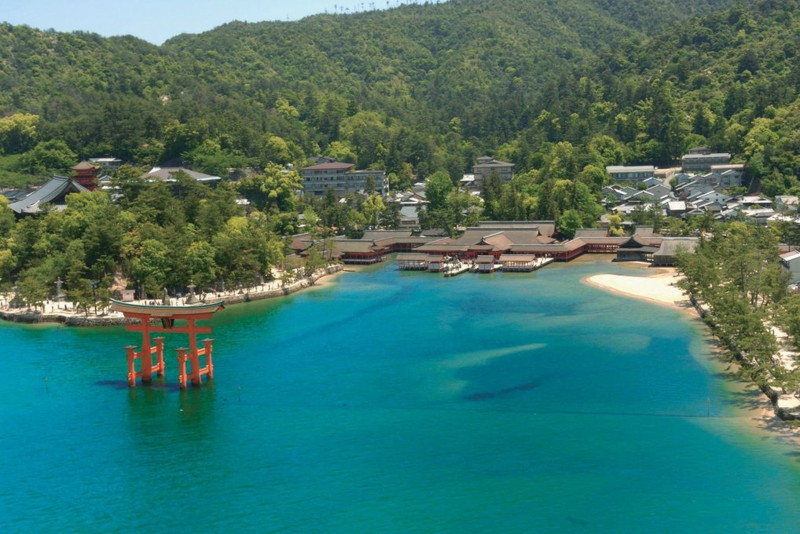 One of the three most scenic spots of Japan [Aki no Miyajima]
"Miyajima-Itsukushima Shrine" is a good spot for a half-day sightseeing because it is not far from Hiroshima city and there are alot of tourist attractions. It takes about 30min by JR train from Hiroshima Station or about 50min by Hiroshima Electric Railway street car from center of the city to Miyajimaguchi, and then about 10min by boat.
The name Itsukushima literally means 'island of worship' and from ancient times the island itself was worshipped as a god. Various architectural methods and techniques were used to build the mystical Itsukushima Shrine and Torii on the water. Mt. Misen has been worshipped as a sacred mountain, you can climb it by a ropeway or hiking. Enjoy the scenery of each season and the beauty of the islands of the Seto Inland Sea from "Misen".
A repair work of Otorii of Itsukushima Shrine has been started from this summer, and it will be covered with mesh sheet at the forum holding time, but you can still see the silhouette of it. Also enjoy the appearance different from the usual Torii gate, such as a being repainted roof for the first time in 25 years.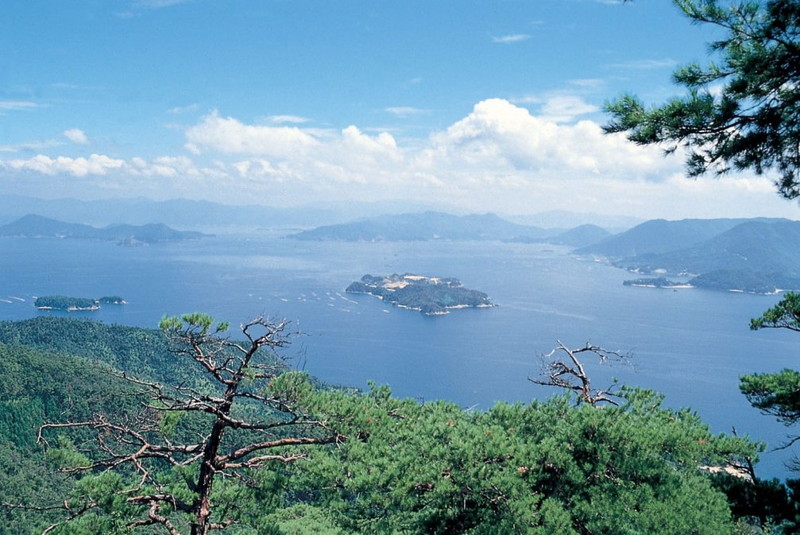 Access to Hiroshima
Shinkansen trains to JR Hiroshima Station are operated from Tokyo in the east and Kagoshima in the west. When you get off at Hiroshima Station, street cars of the Hiroshima Electric Railway run from the central city to the suburbs and play a role as a citizen's transportation.
Hiroshima Airport is located about 50 min by limousine bus from the city, is currently linked by direct flights to New Chitose, Sendai, Naha and Narita airports, and mainly Haneda Airport. International flights are served from Seoul, Dalian, Beijing, Shanghai, Taipei, Hong Kong and Singapore. (As of June 2019)
---
Attractions of Hiroshima City and surroundings
There are full of attractions in Hiroshima City and surroundings cities in all seasons.
Hiroshima City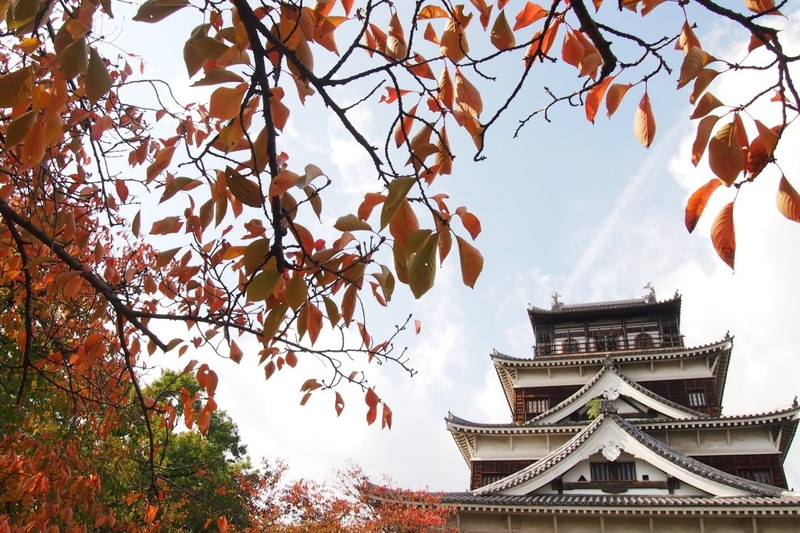 Hiroshima Castle
Hiroshima Castle was designated as a national treasure in 1931, but, the castle tower which had existed before the war was destroyed and burned down by the atomic bomb.
It was subsequently rebuilt in 1958.
After that, the appearance of the castle tower was restored for the Hiroshima Reconstruction Exposition. Later, the back gate and the turret were also reconstructed as same appearance as the castle of Edo period.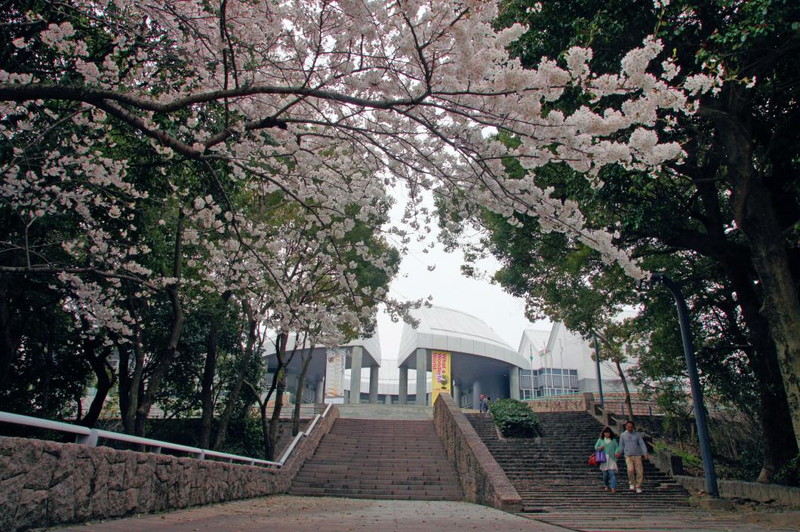 Hijiyama Park
Mt.Hijiyama is located in the center city of Hiroshima.
From Hijiyama, you can overlook Hiroshima city and Seto Inland Sea.
Hijiyama Park is known for arts, there are many sculptures.
They also have some facilities inside the park such as "Hiroshima City Museum of Contemporary Art" which was built with Images of Japanese "Kura (warehouse)" "Manga (cartoon) library" is also one of them. Reading manga (comic books), you can learn manga history.
As about 1300 cherry blossoms bloom in Hijiyama in spring, the park is familiar to locals as a beautiful cherry blossoms view spot.
The Lions clubs in the Hiroshima city are working on this cherry tree planting activity.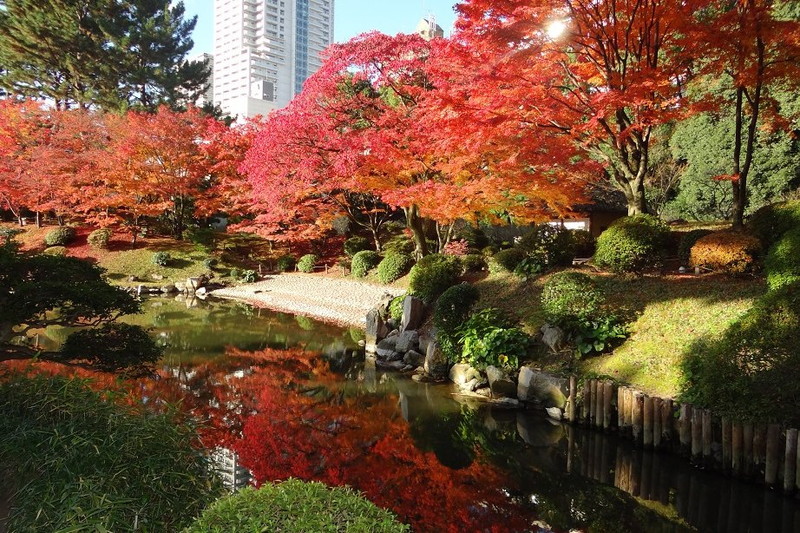 Shukkeien Garden
Construction of Shukkeien was begun in 1620, the year following Asano Nagaakira's installation as Daimyō (feudal lord) of Hiroshima. It was built by his principal retainer, Ueda Sōko, a famous master of the tea ceremony, as the garden of Nagaakira's villa.
Its name (literally "shrink-scenery garden") expresses the idea of collecting and miniaturizing many scenic views, and according to tradition it is a miniaturized landscape modeled on Xihu (West Lake) in Hangzhou, China.
Higashihiroshima City
Saijyo Sakagura-dori
Saijyo is the famous city of Sake in Japan.
Today,there are nine sake breweries in the vincinity of Saijyo Station.
During the Sake-making season,you can catch a hint of new sake brew aroma in the breeze.
The street are lined with the white walls and red-brick chimneys of sake brewries.Here and there, you will find traditional Japanese gates and merchant house.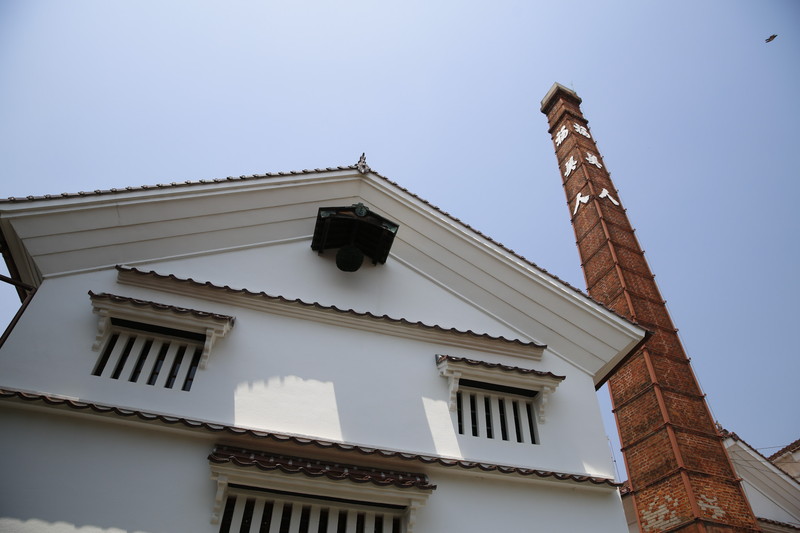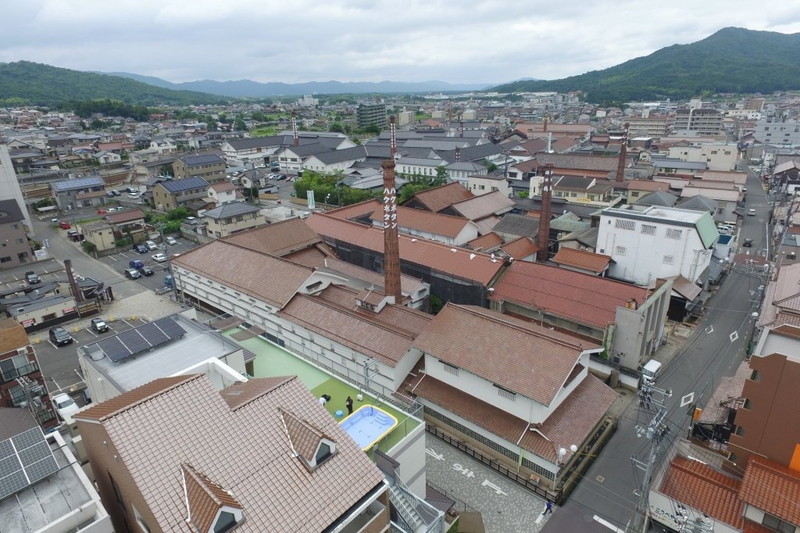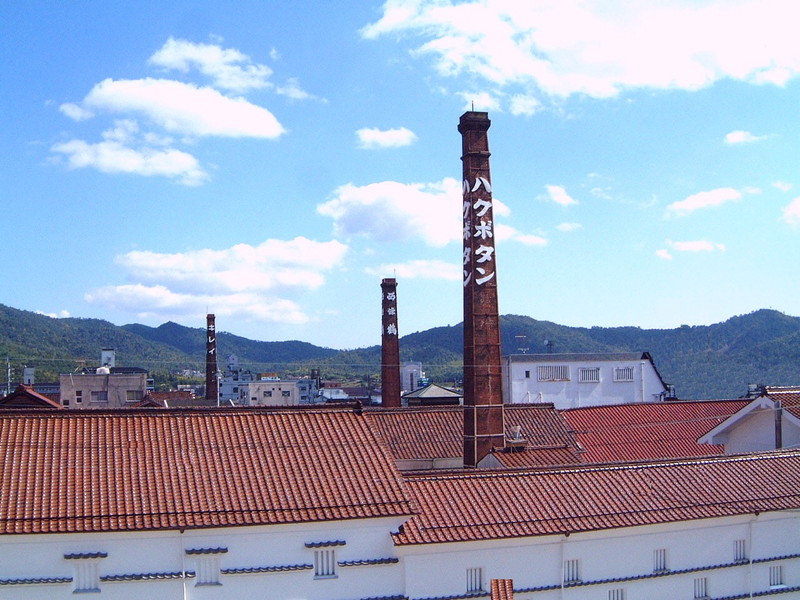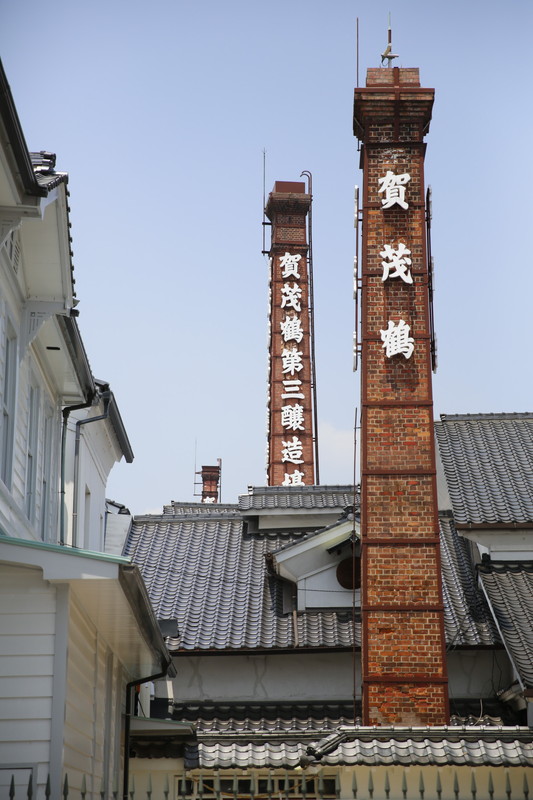 Kure City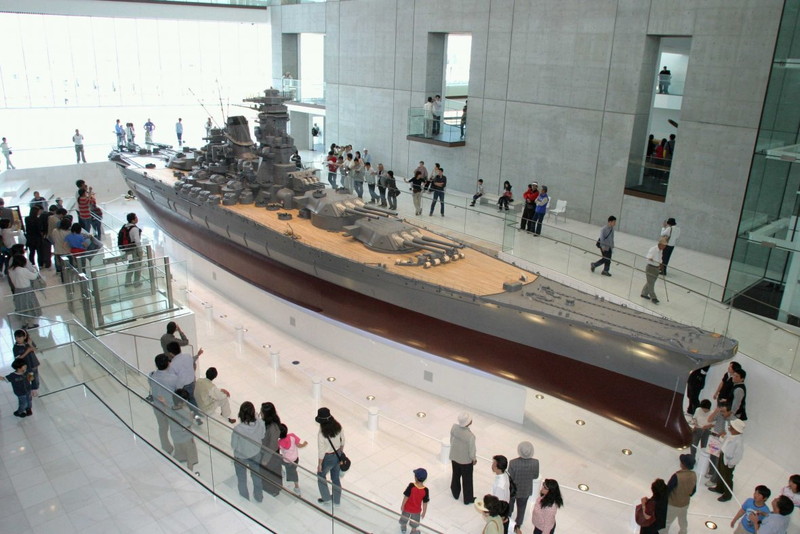 Yamato Museum
Kure city prospered as the town of Japan's largest Navy Factory which built the battleship "Yamato".After the war, Japan is such as to build many of the world's largest tanker, Kure city played an important role for Japan to develop into the world's largest shipbuilding country. At Yamato Museum, you can see exhibits that convey the history of "Kure" to the future.
Onomichi City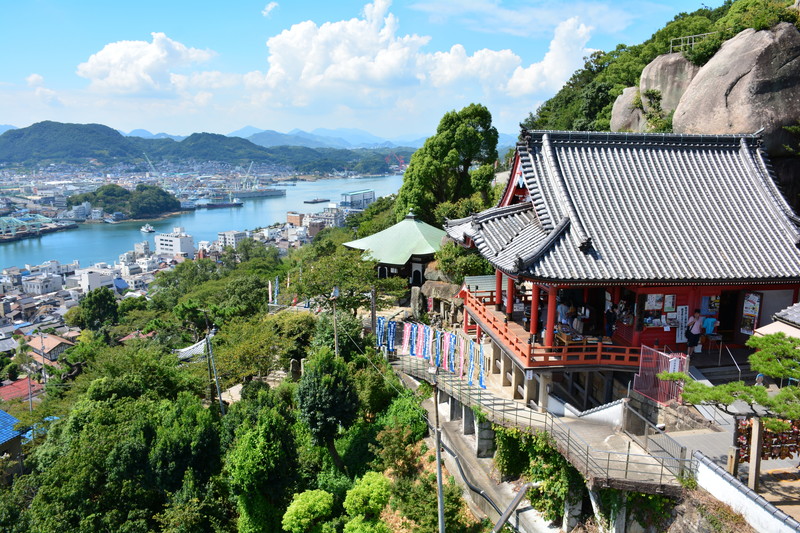 Senkoji Temple and Park
With this park being the most popular sightseeing spot in Onomichi, visitors to Onomichi first come to see "Senkoji Temple". Although you can enjoy all seasons here, spring is the best time to visit. More than 1,500 cherry blossoms burst into full boom in the garden that is chosen as one of the "Top 100 sites of Beautiful Cherry Blossoms". The appearance of cherry blossoms seems like clouds floating just above you.From the observatory at the top of the park, you can enjoy a 360 degree panorama view. You can also enjoy the night view from here that is chosen as a "Top 100 Night View".
Fukuyama City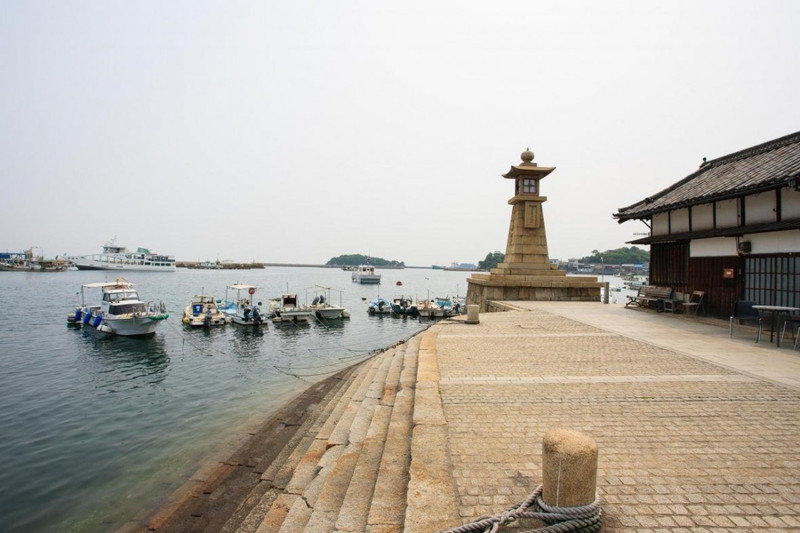 Tomonoura
Tomonoura is a picturesque port town located in Fukuyama City with more than 1000 years of history. For a long time the port was a pivotal crossroads for trade in the Seto Inland Sea. The stone lantern and stone pier in the harbor were built during the Edo period (1603-1867). The view of the Seto Inland Sea from the Edo period guesthouse Taicho-ro in Tomonoura is so picturesque. In recent years, it is also famous as the place where made the idea of Hayao Miyazaki film "Ponyo on the Cliff "
---
Hiroshima Local Food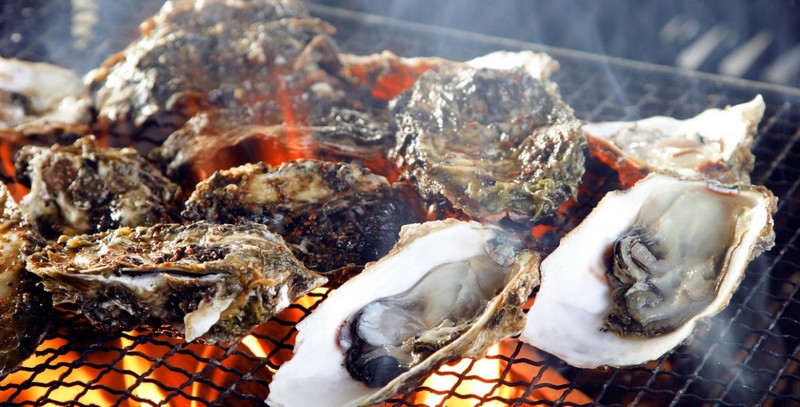 Oyster
Hiroshima is the biggest producer of oysters in Japan. Look out to see and you'll see oyster rafts floating in the gentle waters of the Seto Inland Sea. Kaki-no-Dotenabe (Oysters and miso), fried oysters, steamed oysters, grilled oysters, raw oysters are all popular ways to enjoy these bivalves in Hiroshima.
Okonomiyaki
Okonomiyaki is the most famous as Hiroshima soul food, and as for the number of the Okonomiyaki restaurants per population in each prefecture in Japan, Hiroshima prefecture ranks in the first. Okonomiyaki is cooked with superposition of cabbage, bean sprouts, pork, egg and noodles, which is soba or udon, on thin flour dough spread like crepe. This cooking method and the thick sweet sauce are different from Osaka style Okonomiyaki, which is cooked of mixing of flour dough and other ingredients. The history of Okonomiyaki seems to be more than 70 years ago, and it was almost cheap snack. After the World War 2 a lot of Okonomiyaki street stalls stood on the ground which was burned by the atomic bomb, and Okonomiyaki, which was made of a little flour dough and a few vegetables, helped Hiroshima people in the time of shortage of foods. There are more than 2000 Okonomiyaki restaurants around Hiroshima city, and Okonomi-mura Village, Hiroshima Okonomi Monogatari Ekimae Hiroba and The Republic of Okonomi "Hiroshima Village" are famous places as the all shops of the building are Okonomiyaki restaurants.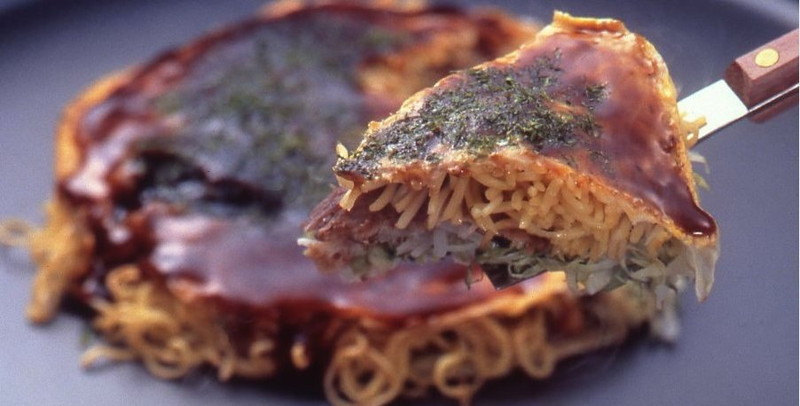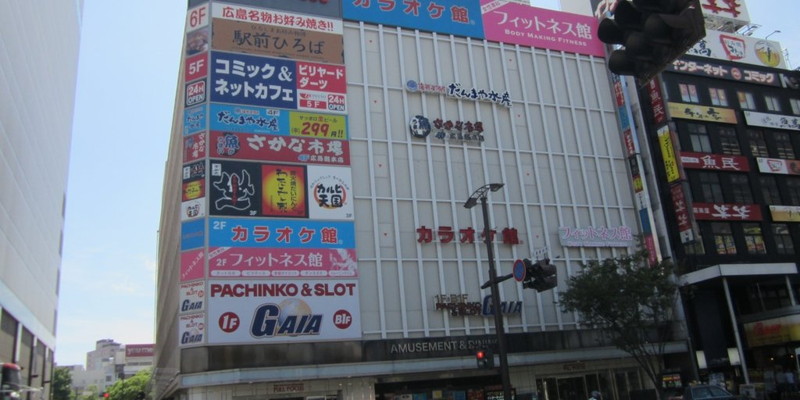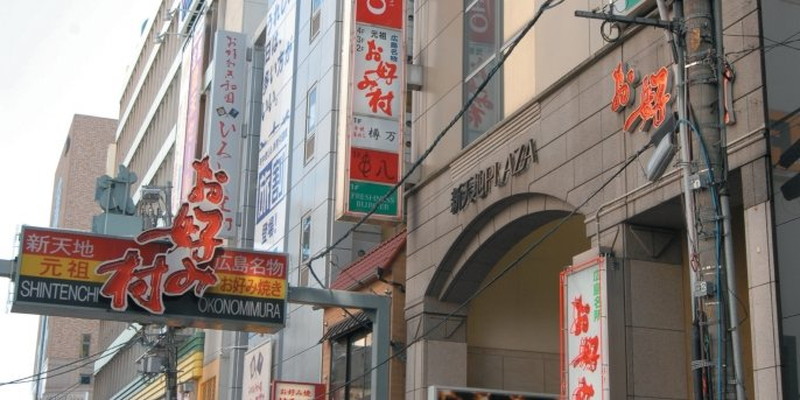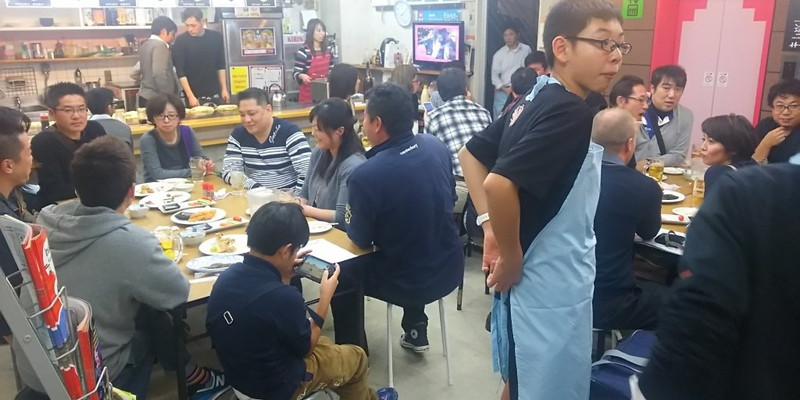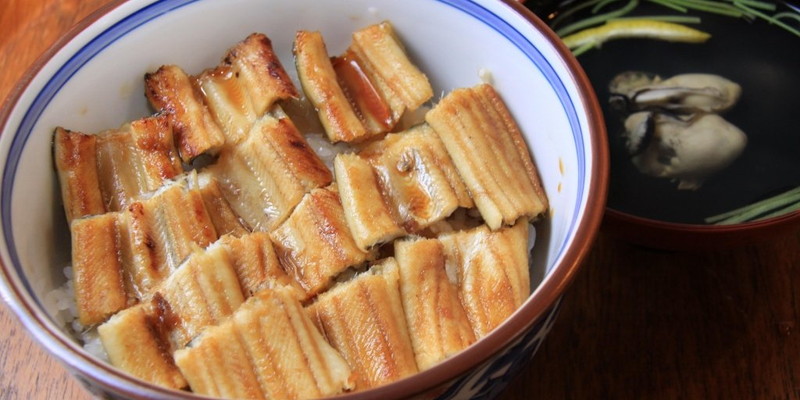 Anago-meshi
( Broiled Conger Eel over Rice)
A bowl or box of steamed rice is topped with broiled conger eel seasoned with soy sauce-based special thick sauce. It was born as a station selling lunch boxes of old Miyajima Station, which opened in 1897. Today, it is a specialty that can be tasted when visiting Miyajima.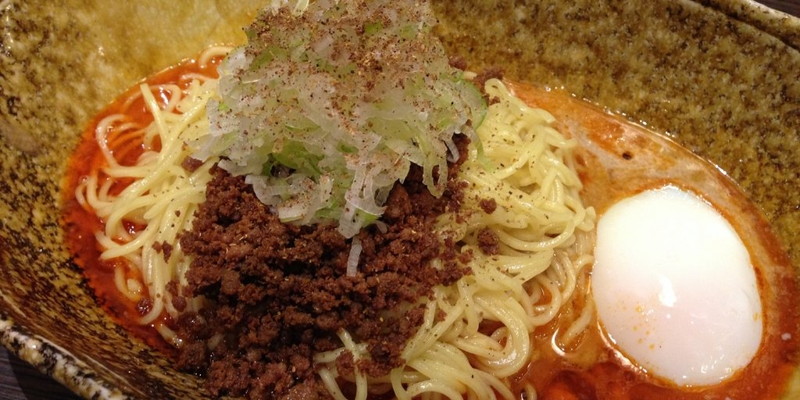 Soupless Dandan Noodles
The fragrant and spicy piquant flavor of Hiroshima's Soupless dandan noodles makes it a joy to eat! Once you try it, you might just get addicted to it!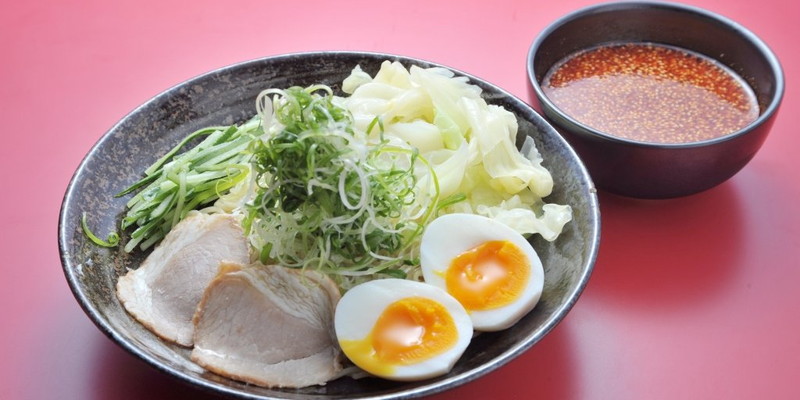 Hiroshima Tukemen
Noodles and soup are served separately. You dip the noodles into the spicy soup and eat them. Most shops provide a scale of the level 1-10 of spice.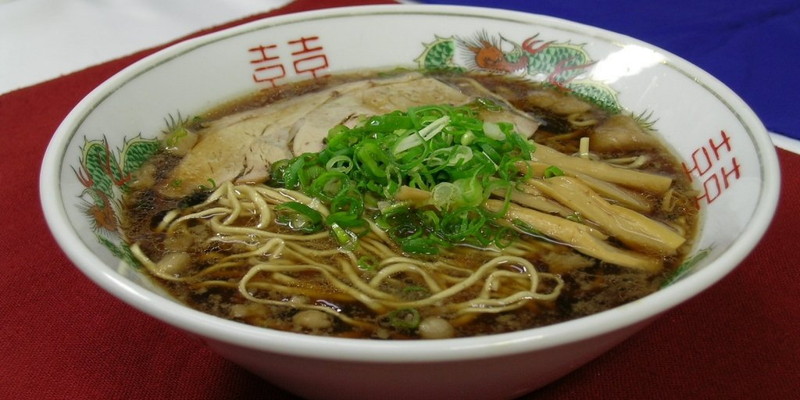 Other local noodles
・Onomichi Ramen : It is one of the famous ramen in Japan. Hiroshima's famous for a soy-sauce base ramen.
・Kure Reimen(cold noodles) : It's cold noodles originated in Kure City and popular among locals.
・Yakisoba with Japanese pickles : Local noodles produced from home-cooked food in Akiotacho (North Hiroshima area).
・Yashya Udon(spicy udon) : Local noodles born from traditional culture "Kagura"(traditional performance).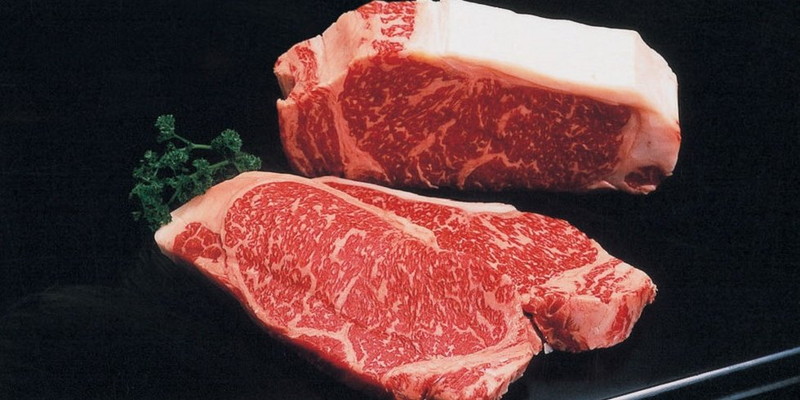 Hiroshima Wagyu beef
Each region of Japan has their own Wagyu beef producing areas. We have several kinds of Wagyu beef in Hiroshima. You can enjoy many kinds of Hiroshima Wagyu meals in Hiroshima City area.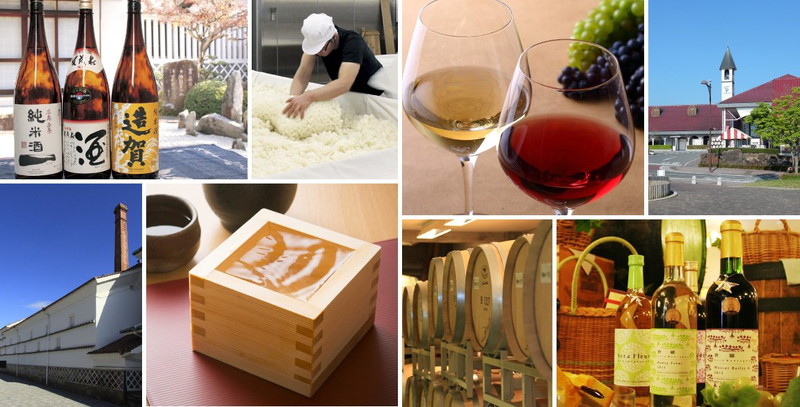 Sake
If you visit Hiroshima without taking the time to attentively sample the local sakes, then you're missing out. With 50 or so brewers, Hiroshima is one of Japan's three great sake-producing areas, along with Fushimi in Kyoto and Kobe's Nada district. The city is also home to the National Research Institute of Brewing. This one-of-a-kind institution in Japan for studying sake organizes the Annual Japan Sake Awards, where the year's best sake in Japan is selected right here in Hiroshima. Truly, Hiroshima is also a great city of Japanese sake. Hiroshima sake, with its rich flavor crafted from the area's bounteous natural surroundings, is highly popular even among Japanese sake connoisseurs. You really should visit a brewer and experience the world of sake like nothing you'll taste anywhere else.
---
Cited from Hiroshima Prefectural Tourism Federation
Hiroshima Convention & Visitors Bureau
---
Others