November 9th (Sat)
Hannover Garden
10:00 – 19:00 Food Festival & Exhibition
As many as 50 booths of Lions Club related, foods & beverages, and goods sales, are exhibited throughout the three days. Information such as LCIF, GAT and activity introduction of Lions Club in Japan is provided. You can enjoy foods and beverages from Japan including Hiroshima, and overseas. Also, you can get Hiroshima's sightseeing spot information and experience Japanese cultures. Lions Club goods from overseas including Japan will be sold. Please visit and join various programs on the special stage all three days. The bazaar ticket is in the registration kit. (1000JPY) You can also shop with cash. Bazaar tickets can be purchased at the venue information center. (Credit card or cash)
11:30 – 12:50 Diabetes Seminar "Diabetes Cooking Contest – Using Hiroshima's Specialty"
Try foods for diabetes with Hiroshima Specialty based on recipes from 6 hospitals / universities in Hiroshima Prefecture and vote for the best one.
Participants: Prefectural University of Hiroshima, Hiroshima Prefectural Hospital, Hiroshima Jogakuin University , Hiroshima Red Cross Hospital & Atomic Bomb Survivors Hospital, Hiroshima University Hospital, Yasuda Women's University
Supported by Hiroshima Prefectural Medical Association Diabetes Treatment Promotion Meeting
17:00 – 19:00 OSEAL Friendship Get Together
A free-style event to get together with OSEAL members held at the special stage in the Bazaar area. Please enjoy traditional Japanese dance and music by children on the stage. Also, you cannot miss Rakugo show, a Japanese verbal entertainment, the music performance by Philippine students of Hiroshima Philippine Friendship Society, and more. Payment for your foods & beverages is available on your Bazaar ticket or cash.
Hanover Park (Bazaar) / Water Terrace in front of A-Bomb Dome
Lantern Float Experience Program
The lantern float has now a meaning of "soothing the souls of the dead" and "thoughts for peace." We hope the peace message will be sending out through this "Lantern Float" to the world. Hiroshima Peace Park are receiving a lot of paper folding cranes with hope and pray for peace from all over the world. The lanterns are made of the reused crane papers. Participation fee:1000JPY (includes material and donation) Donations will be donated to Hiroshima City at the closing ceremony. Thank you for your cooperation.
10:00 – 17:00 Lantern Making: Hanover Park (Bazaar)
Write your "Peace Message " on the lantern made of reused crane papers.
19:00 – 21:00 Lantern Floating: Water Terrace in front of A-Bomb Dome
Light the lantern at the Water Terrace in front of A-Bomb and release it to the Motoyasu River.
Hannover Garden Stage Programs
1. 10:00 – 10:30 "Jiangxiaoyan Erhu Okesutora"
Ms. Jian Xiaoya, a player of Chinese violin and medical doctor. Born in Dalian in China. Held many performances at lectures and concerts in Japan and U.S. with themes of "Precious Life, Hope for Peace" and "The Heart Plays the Sound for the World"
2. 13:40 – 14:20 "Hiroshima Koyo Lions Club Music Groupe"
Please enjoy the performance by the group.
3. 14:30 – 15:10 "Japanese Drum Club Sanko"
Made of company workers at Sanko Denki Kogyo.
4. 15:20 – 16:00 "deneb"
Created in 2009. Brings comfortable POPS sounds to all ages. 6-member group from Hiroshima.
5. 16:10 – 16:50 "Garashigeha Cool Water/ Ka Perfura Oh Kahala Mapuana"
Made the group 25 years ago to prevent aging by moving fingers and enjoy Hawaiian music, which brings back good old memory of school days. Enjoy the performance all through the year.
6. 17:10 – 17:40 "Tatsujin (Master) Club"
The club is to inherit the traditional Japanese performing arts such as Japanese dance, long epic song accompanying by Shamisen,Nogaku, and Rakugo to younger generations.
7. 17:40 – 18:40 "NPO Hiroshima Philippines Friendship Society"
Formed the band with three Philippine students and two Americans, "Phil Am" in Hiroshima
International Conference Center HIROSHIMA Phoenix Hall (B1F)
9:30 – 10:30 ( Talk session : 10:30 – 11:30) Peace Seminar1. "Hiroshima As I Saw"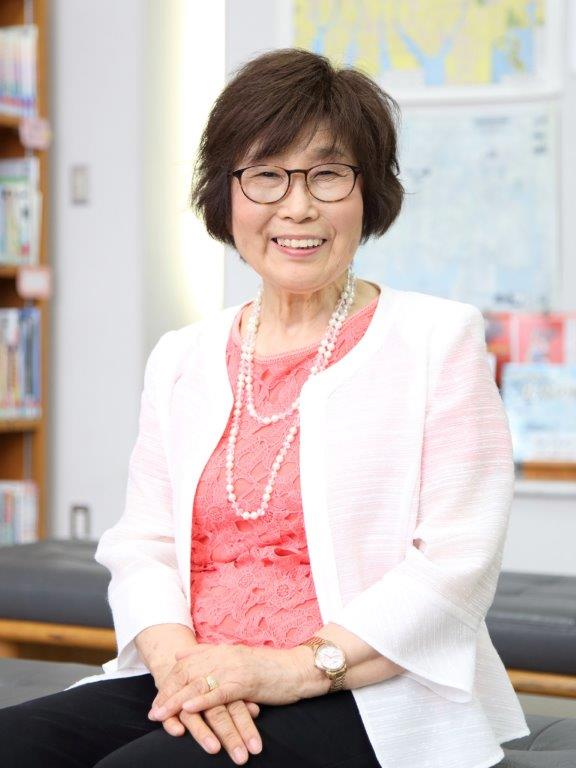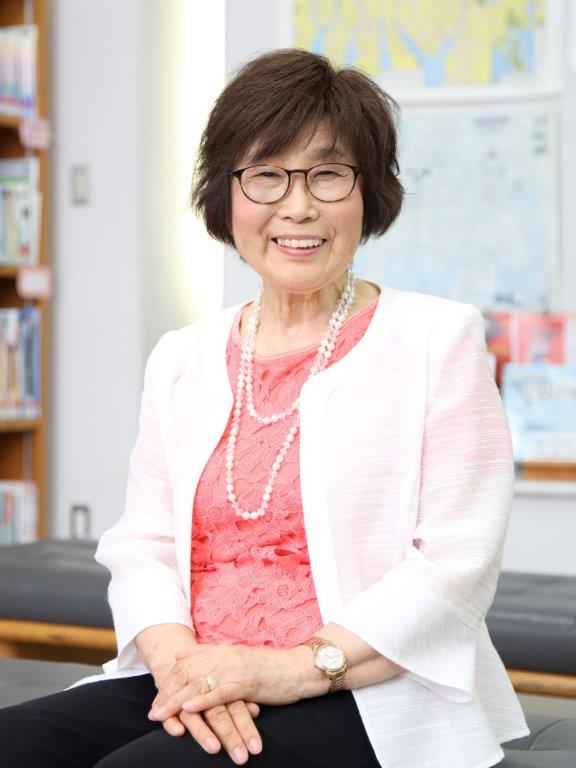 Speaker: Ms. Keiko Kokura (Representative of Hiroshima Interpreter Group for Peace)
Born in August 4 of 1937. Exposed the atomic bomb radiation when she was eight in Ushita-cho, 2.4km from the ground zero. Established an interpreter group for the peace activity in Hiroshima in 1981.
Involved in many interpretations for authors from overseas, media, peace activists. Made English testimony about the A-bomb experience at the anti-nuclear simulation court in Nuremberg, and the World Nuclear Victims Conference in New York. Currently speaking to visitors from overseas as a witness at the Hiroshima Peace Memorial Museum.
13:00 – 17:00 Culture Events
1. 13:00 – 13:40 "Mihara Kagura of Child"
Established in 1978. Inherit the local heritage of Kagura performing art to the next generation and entertain gods and you.
2. 13:40 – 14:20 "Akitakata Tenjin Kagura Group"(Takiyasyahime)
One of the Kagura groups in the most famous Kagura town in Japan, Akitakata. Its "Nishioyama Yahata Kagura" was designated as a Hiroshima Prefecture Intangible Folk Culture Property in 1979. It participated in many contestants.
3. 14:30 – 15:10 "Soke Fujima-style, a Japanese traditional dance"
The traditional Japanese dance club in Hiroshima: dance with various types of music traditional Japanese music, new type of dance music, folk song, jazz.
4. 15:20 – 16:00 "Japanese Drum, Yoshiko Harada"
Ms. Yoshiko Harada from Fukuyama in Hiroshima. Seeking for Japanese traditional rhythm, offers original Japanese drum sounds based on improvisation and interplay with various collaboration with the Jazz orchestra, classic music, rock, dance, flower arrangement, painting and other art performances.
5. 16:10 – 17:00 "Akitakata Tenjin Kagura Group"(Katsuragiyama)
International Conference Center HIROSHIMA Himawari (B2F)
9:30 – 11:30 PEACE Seminar2. (Cooperation with HiroshimaUniversity) "Business and Peace"
Keynote speech: "Social Contribution and Peace Construction through Business – Dari K's Efforts and Results"
Speaker: Mr. Keiichi Yoshino(Representative Director, Dari K Co., Ltd.)
Other Speakers : :Jandatu Salicula Salik, Chairman, BUSIKONG GREENLAND ULTI-PURPOSE COOPERATIVE Huan Ko Do, CEO, FAIR TRAVEL KOREA
Panel discussion with Philippine and Korean entrepreneurs and JICA
Dari K, based in Kyoto and Indonesia with a vision of "change the world by cacao" is just a chocolatier at a glance, but it gives a great impact on the society, which could not made by major companies before. The speech will be about Dari K's activities and how the social issue and peace construction made through the specific activities.
12:30 – 14:00 Diversity Seminar
Seminar Coordinator: Datok.Naga, Past International Director
" We are known for our strength and ability to help others – and this is only accomplished through diversity – IP Choi"In this seminar, we will hear from Lions with different background and cultures, interests, and genders who all have one thing in common – a passion for service. Their stories must be rich in hints and ideas for your Lions activities and membership development.
14:10 – 16:40 GAT Seminar
Speaker : Kajit Habanananda, Past International President/GAT Chairperson, GAT Regional Area Leaders of CA5 OSEAL, Noel Mason, Member Support Division Manager of LCI
The GAT, Global Action Team, is a powerful bridge between Lions and the international association. It's a field team designed to connect Lions at all levels to resources and tools that have been developed to improve your service impact. This is your opportunity to learn about the team directly from our leaders and staff!
International Conference Center HIROSHIMA Dahlia (B2F)
10:30 – 12:00 LCI LEGAL Seminar
Speaker and moderator: Do-hong Ann, Past International Director, David Kingsbury, Legal Counsel
International Constitution and Bylaws, as well as LCI Board Policy are important documents that stabilize our programs and activities. They provide us with very useful guidance and information that help us to run our clubs, districts and multiple districts in the appropriate manner. At this seminar, experienced leader and Legal staff will talk about important association policies and the steps to deal with disputes.
12:30 – 13:30 PEACE Seminar 3 (Cooperation with HiroshimaUniversity) "Memory of Hiroshima- from First-aid Restoration to Lasting Reconstruction"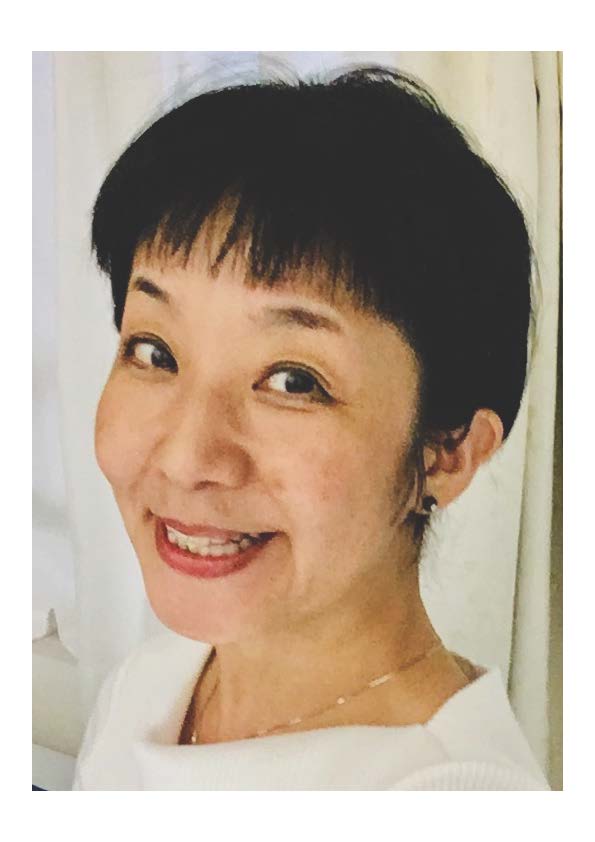 Speaker : Dr. Luli van der Does(Associate Professor at The Center for Peace Hiroshima University
Hiroshima lost everything to ashes in your eye's blink on the day. After the first-aid restoration and the effort to build the peace city, Hiroshima has been developed to the international city to seek for the world peace. What drove Hiroshima? What is the key to the lasting reconstruction? From the view of the memory of the world, seek the power source of reconstruction in Hiroshima.
15:20 – 17:00 LCIF Campaign 100 Seminar
Speakers : Gudrun Yngvadottier, LCIF Chairperson, Jitsuhiro Yamada, Campaign100 Chairperson, Frank Moore, Campaign100 Vice Chairperson, Rebecca Daou, LCIF Executive Administrator
Come and learn about LCIF and its Campaign100! This is an exciting opportunity to hear directly from our LCIF Chairperson about how our Foundation is impacting lives around the world by empowering Lions and our partners. Then you can also hear about our ongoing Campaign100 and how you can participate from our own Campaign Chairperson Dr. Yamada, and Vice Chairperson Moore.
International Conference Center HIROSHIMA Ran1 (B2F)
14:30 – 16:30 Japanese Culture Experience
・Kimono and Tosenko, a Japanese traditional game of targeting fan by Hiroshima Kimono Asobi
Learn meaning of patterns on kimono, how-to-wear, and how-to-move in kimono and experience kimono:2,000jpy fan game:500jpy (with participation prize)
・Paper folding crane by Data Works
After viewing the tear-down process for paper folded cranes, use the recycled papers for this experience.
Fee:100jpy (Provide an original Japanese taste plastic case as a souvenir.)
International Conference Center HIROSHIMA (BF2 Lobby)
11:30 – 15:00 Open-air Tea Ceremony by Ueda Souko Ryu
Japanese culture has various "Dou," which tries to brush your skill as well as to develop your mentality:budou, shodou, kadou, koudou, sadou and so on. Sadou is one of the main entertaining art in Japan. We offer the open-air tea ceremony program especially overseas female guests. Experience the Japanese soul of Wabi Sabi through the tea ceremony in Ueda Souko style that Hiroshima boasts.
For the first 20 comers each time. Provide numbered ticket at B2F lobby.
1. 11:30 –  2. 12:10 –  3. 12:50 –  4. 13:30 –  5. 14:10 –
International Conference Center HIROSHIMA Conference Management Room(B1F)
10:00 – 11:50 / 13:30 – 16:00 Paper Crane Teardown Program
Hiroshima Peace Memorial Park receives 10 million paper cranes (approx. 10 ton) every year with dreams and hopes. They had been kept in Hiroshima up to dozens ton. Matsui Mayor of Hiroshima then had decided to elevate the thoughts for peace to recycle the crane papers just as Hiroshima citizens hoped. The paper recycle activity needs to be free of other materials such as metal or string, and Hiroshima city outsourced the process to workshops in Hiroshima. Today Orizuru Social Welfare Corporation supports and holds the paper crane teardown workshop.
Paper Crane Teardown Experience by Orizuru ( Each 20 people)※ First-come/first-served basis. Provide numbered ticket at B1F lobby on the day.
1. 09:45 Leave Int'l Conference=Workshop(10:00/10:50)=11:05 Arrive at Int'l Conference
2. 10:50 Leave Int'l Conference=Workshop(11:05/11:55)=12:10 Arrive at Int'l Conference
3. 12:40Leave Int'l Conference=Workshop(12:55/13:45)=14:00 Arrive at Int'l Conference
4. 13:45 Leave Int'l Conference=Workshop(14:00/14:50)=15:05 Arrive at Int'l Conference
14:00 – 15:20 PEACE Seminar 4. Poster session with foreign students
Hiroshima City Nakajima Elementary School Gymnasium
13:00 – 15:35 Special Olympics Nippon Partnership Boccia Events
Japan Lions Club has made a partnership with the Special Olympics Japan, an international sport organization which provides the daily sport training and the competitions to prove the training results for the intellectually handicapped persons. Japan Lions has committed to offer the comprehensive supports for social participation opportunities. Try and enjoy boccia games by yourself. No reservation required!
RIHGA ROYAL HOTEL HIROSHIMA (Royal Hall)(B2F)
19:00 – 21:00(18:30 Open):Inter National President's Banquet
Fee:JPY10,000
Attire:Formal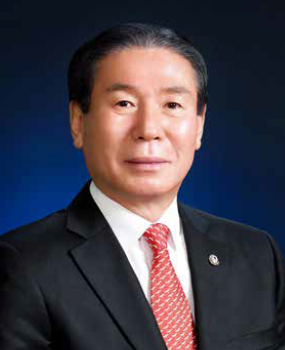 1. Opening Attraction
2. Opening Address
3. Address by the International President
4. Toast
5. Chatting Time
6. Attraction
7. Chatting Time
8. Prize Giving Ceremony
9. Chatting Time
10. Closing Address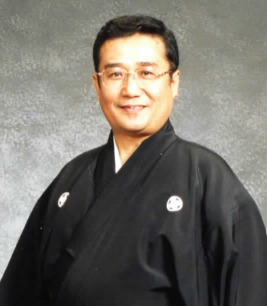 Shakuhachi (bamboo flute) player Sanryo Urabe
He recieved10th Tokushima Music Competition "Gold" award.He has been active in performing traditional Japanese music performances such as holding concerts in Hawaii, Spain, Switzerland, Haiti, the Mongolian Autonomous Region of China,and Northern Europe.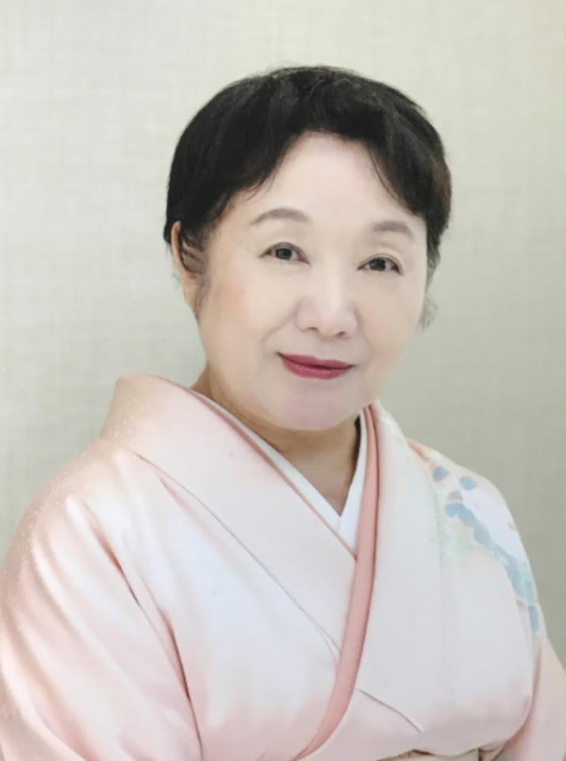 Koto player Kanoko Mitsunari
Ikuta style Great master
She received Gold Award at the national Japanese music contest.Held many performances concerts in Japan, U.S, Haiti, Suriname, and Bulgaria.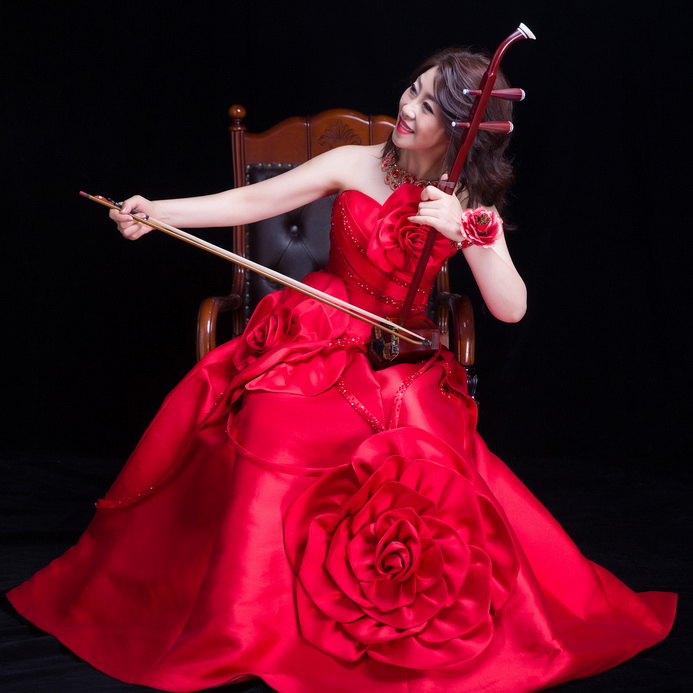 "Jiang Xiaoyan Chinese Violin and Dance Group" 姜 暁艶 (Jiang Xiaoyan)
Ms. Jian Xiaoya, a player of Chinese violin and medical doctor. Born in Dalian in China. Held many performances at lectures and concerts in Japan and U.S. with themes of "Precious Life, Hope for Peace" and "The Heart Plays the Sound for the World"